by Lebermuth, on Mar 11, 2022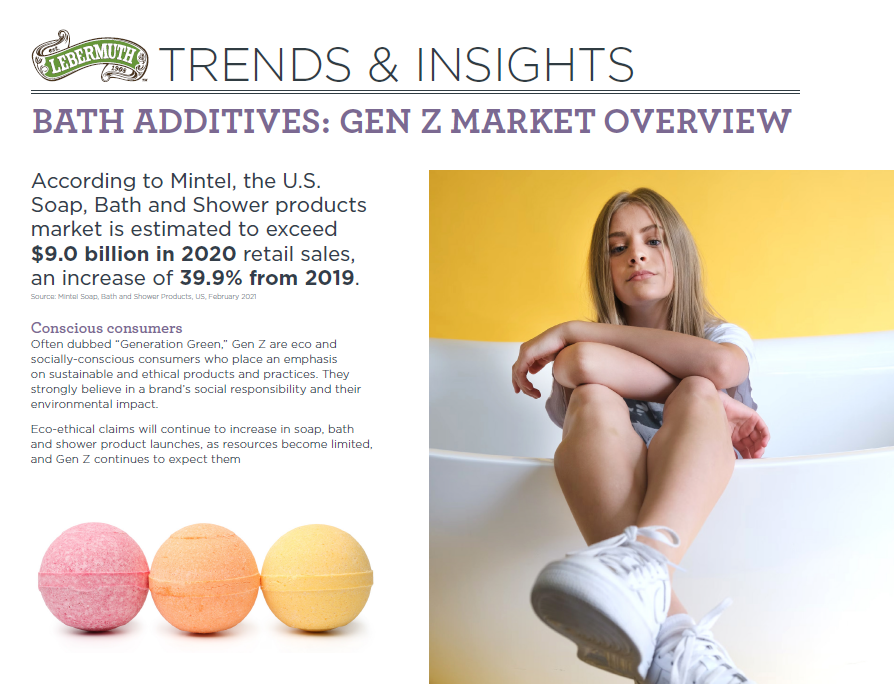 According to Mintel, the U.S. Soap, Bath, and Shower products market is estimated to exceed $9.0 billion in 2020 retail sales, an increase of 39.9% from 2019.
Source: Mintel Soap, Bath and Shower Products, US, February 2021
Conscious consumers
Often dubbed "Generation Green," Gen Z are eco and socially-conscious consumers who place an emphasis on sustainable and ethical products and practices. They
strongly believe in a brand's social responsibility and its environmental impact.
Eco-ethical claims will continue to increase in soap, bath, and shower product launches, as resources become limited, and Gen Z continues to expect them.
Read Story