by Lebermuth, on Jul 21, 2021

We are proud to have received the highest possible score of 100% for the 2021 SQF audit. This achievement was especially impressive since the audit was the unannounced audit that accredited auditors must perform every three years.
Read Story
by Lebermuth, on Feb 09, 2021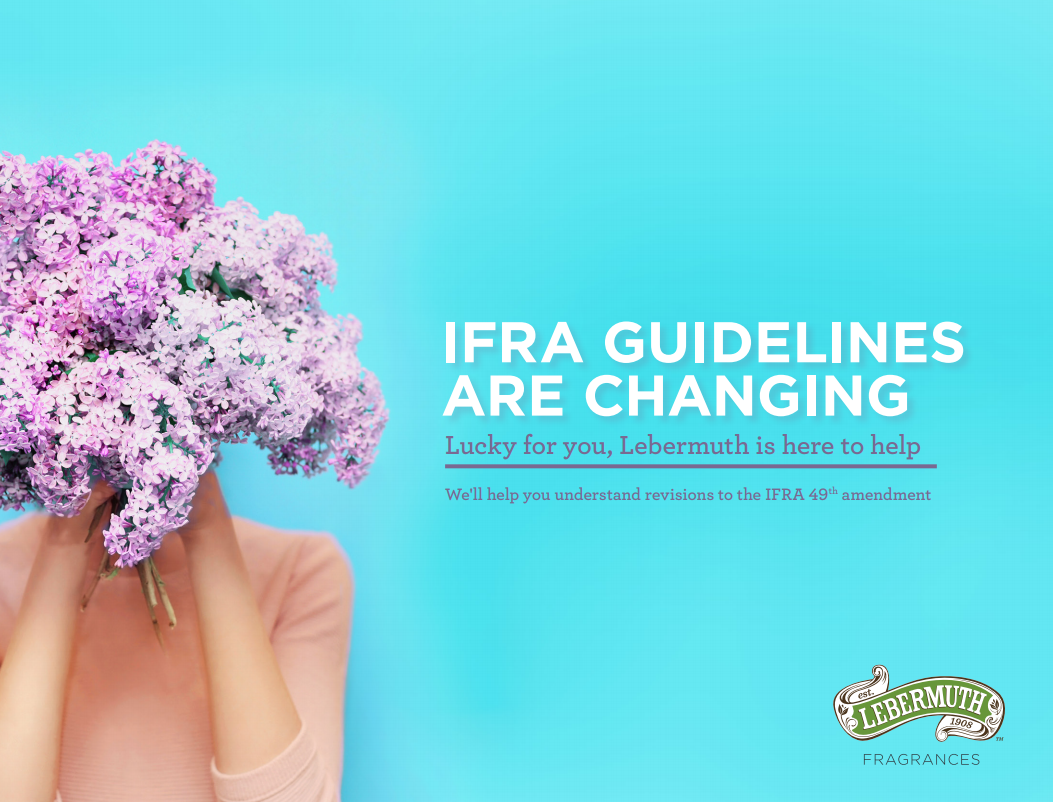 The Lebermuth Company has always maintained compliance with the current IFRA (International Fragrance Association) standards and guidelines. On January 10th, 2020, IFRA notified fragrance houses of revised guidelines that were implemented and released as the IFRA 49th Amendment. These updates include many new and important regulations that affect how The Lebermuth Company formulates fragrances for use in consumer goods and products.
Read Story
by Lebermuth, on Jan 26, 2021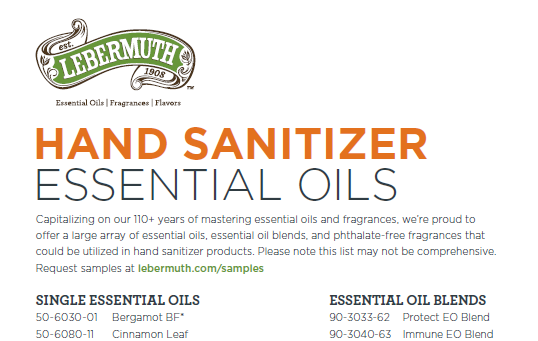 To meet the community needs during these unusual times, companies are expanding the production of hand sanitizer. Thankfully other businesses and distilleries are also stepping up to help by utilizing their equipment to begin production in order to support the mass shortage.
Lebermuth is here to help. Let us support your efforts by partnering with you to identify, or create, the right aroma for your hand sanitizer.
Read Story
by Lebermuth, on Dec 03, 2020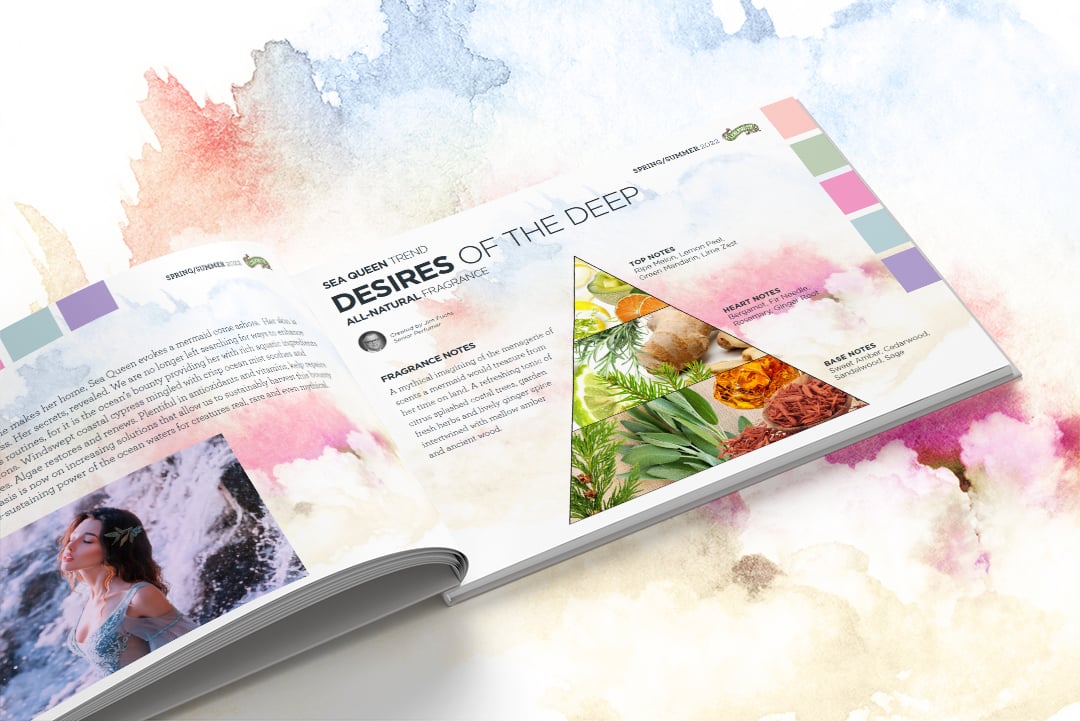 Explore your senses from around the world and uncover (8) new fragrances crafted by our perfumers that were inspired by Spring & Summer 2022 consumer trends.
Each season Lebermuth's talented team of perfumers offer their unique interpretation of distinct trend stories crafted by consumer trends to create seasonal aromatic fragrances.
Spring/Summer 2022 Trends:
Read Story
by Lebermuth, on Oct 15, 2020
California has been on the forefront of implementing regulations to create safer beauty products for consumers. They are now taking another stand and will be the first state in the US to ban several toxic ingredients in beauty & personal care products.
Read Story
by Lebermuth, on Sep 22, 2020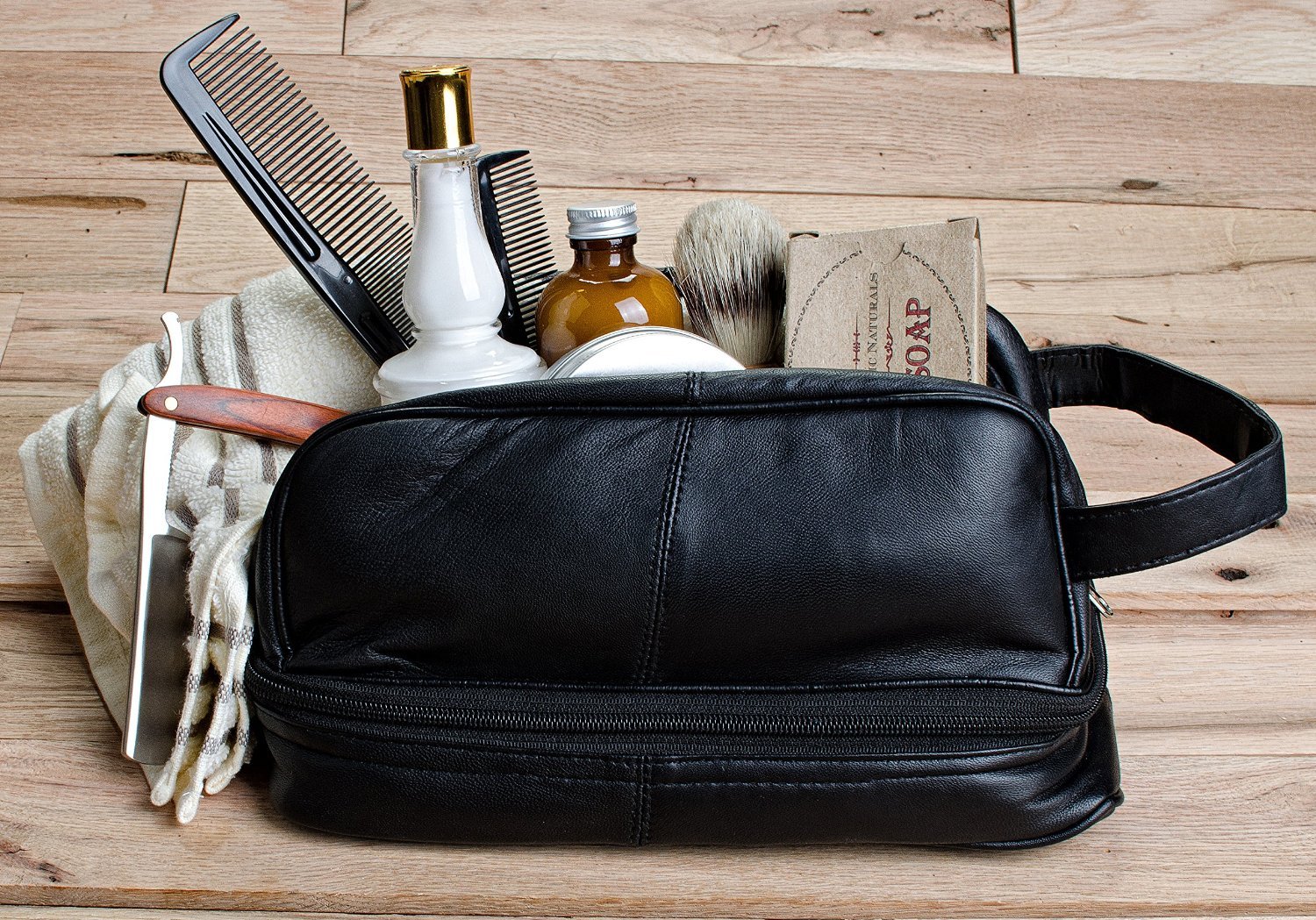 In 2019, global opportunities for men's grooming products sought to appeal to a more informed eco-conscious consumer, stress convenience, and align with wellness and inclusivity trends. New product developments for men included items within the shaving preparations, razors, deodorants, hair styling, and shower categories with less developments in depilatory (hair removal), face and neck care, shampoo, bar soap, and eye care categories.
Read Story
by Lebermuth, on Aug 11, 2020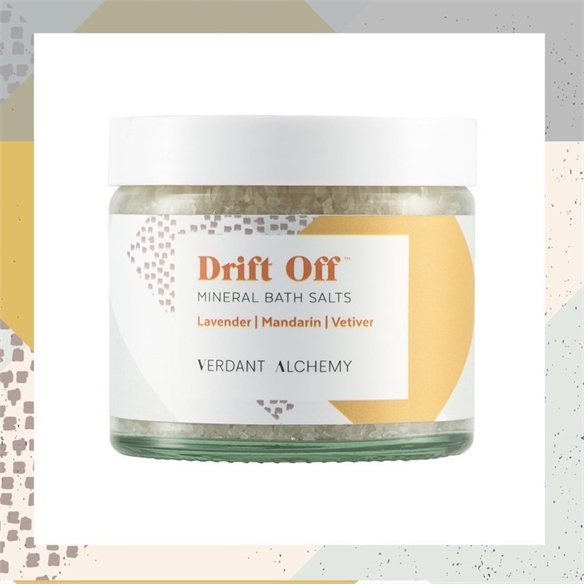 Relaxing in 2020 can be difficult amid the pandemic and a good night's sleep can boost the immune system and keep anxiety at bay. Both top-of-mind priorities for COVID-concerned consumers. This will propel the already burgeoning sleep category with innovations in smart relaxation and sleep care. We look at the new products supporting consumers' quest for tranquility.
Read Story
by Lebermuth, on Jun 23, 2020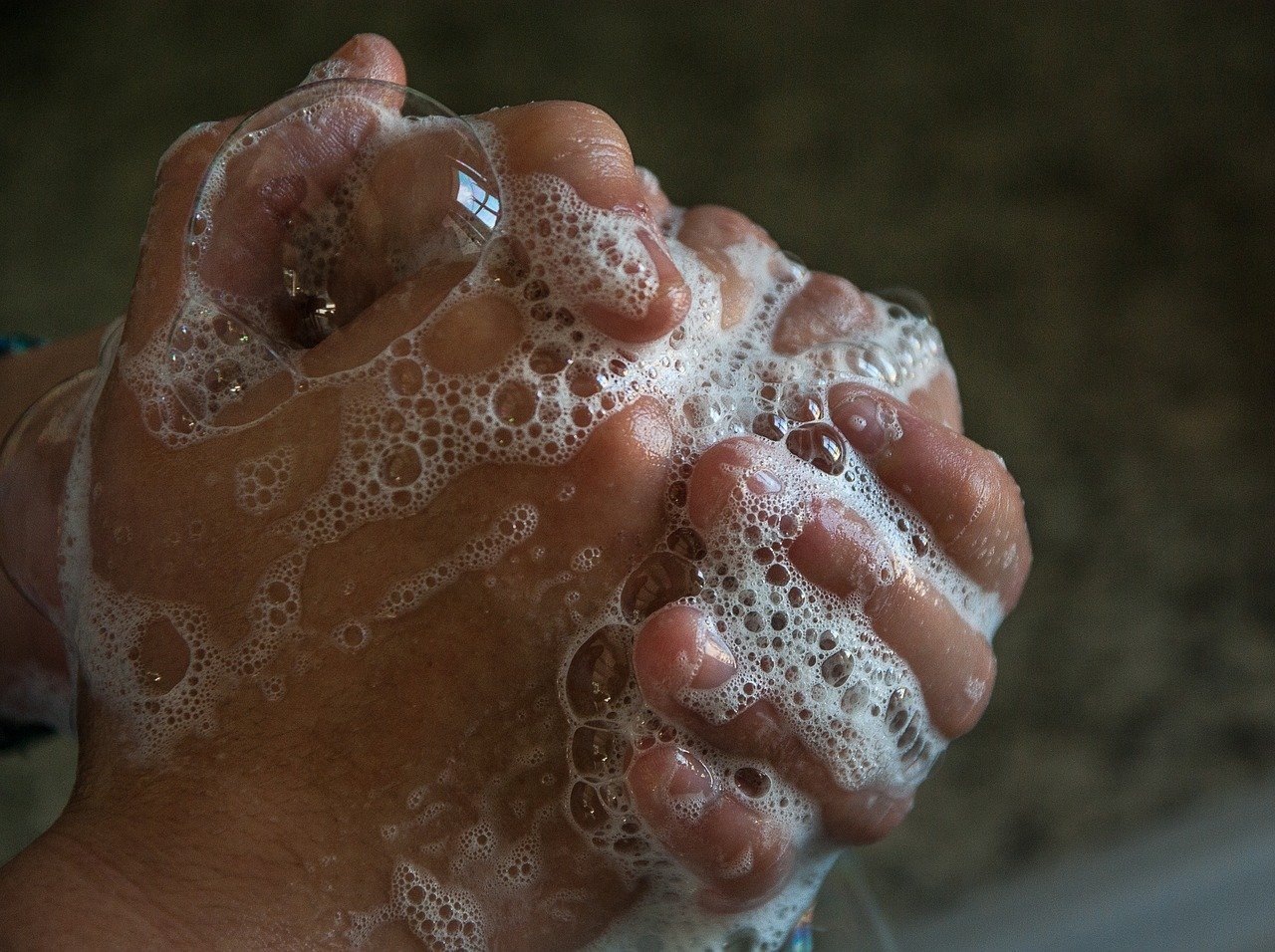 Soap has always been a necessity to rid us of bacteria in our households and businesses. We have seen the industry innovate for decades to improve how soap kills germs with safer ingredients and with different textures such as foam. Due to the easily spread COVID-19 virus, that innovation will accelerate.
Before this pandemic, we could just wash our hands. Not anymore. Killing the bacteria has become more crucial, so crucial we are now being instructed on how we wash. However, killing bacteria is not the only thing under the lens so is product formats and benefits/added value such as stress relief or moisturizing from consistent washing.
Read Story
by Lebermuth, on May 05, 2020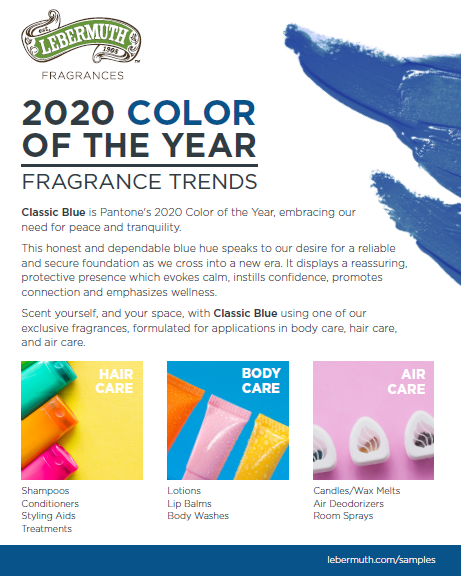 Classic Blue is Pantone's 2020 Color of the Year, suggestive of the sky at dusk, Classic Blue is reassuring and restful. It brings a sense of peace and tranquility to the human spirit, offering refuge and renewal. "It's a color that anticipates what's going to happen next," said Laurie Pressman, the vice president of the Pantone Color Institute, which selects the Color of the Year.
Read Story
by Lebermuth, on Apr 29, 2020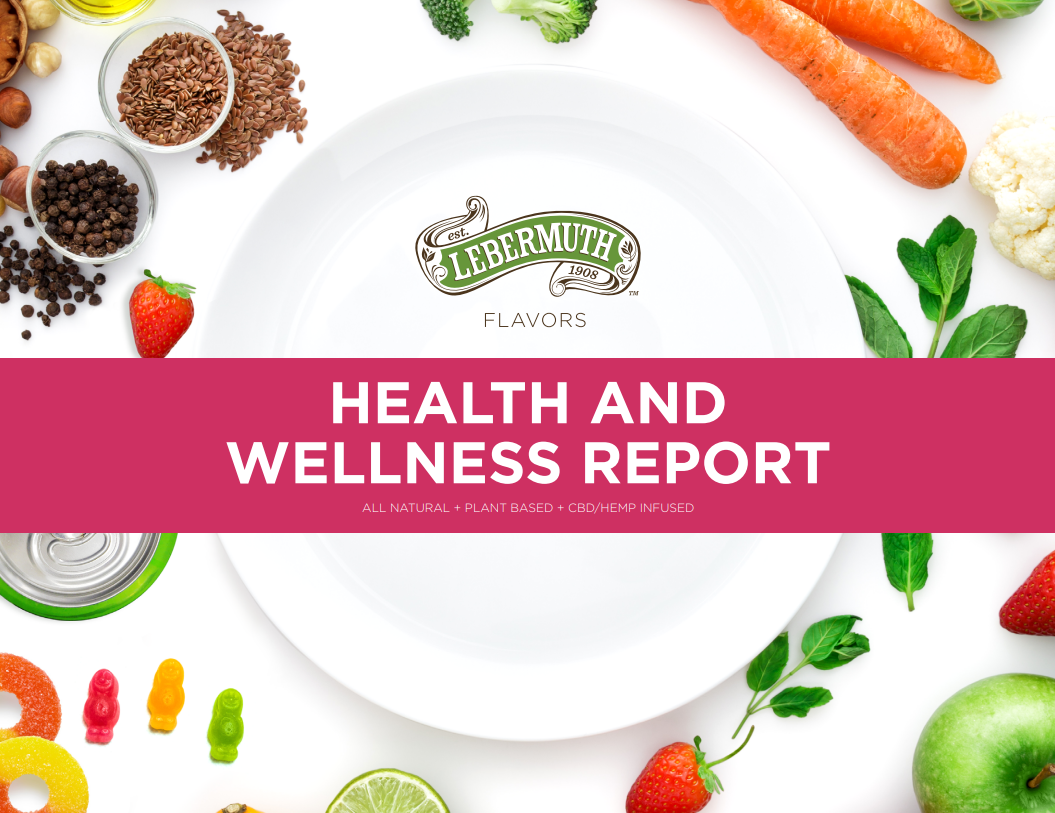 Health and wellness is a broad subject, which continues to evolve and is now mainstream. Often on-the-go, consumers are leading busy lifestyles with demanding schedules and high stress levels. In response, consumers' search for healthy lifestyles and their demand for healthier products and serves are escalating.
The Lebermuth Company's Flavor Health & Wellness Trend Report focuses on three areas of interest consumers seek to meet their ever-changing mind-set and behavioral shift towards better-for-you products:
THREE FOCUS AREAS
All Natural
Plant Based
CBD/Hemp infused
Read Story