Sephora Updates Its Clean Beauty Program To Incorporate Sustainability And Add Restricted Ingredients
by Publication repost, on Jul 22, 2021
PUBLICATION REPOST l BEAUTY INDEPENDENT, RACHEL BROWN
The beauty industry has been great at creating stuff. Now, it's starting to come to terms with all of it.
To address the environmental consequences of beauty merchandise, Sephora is ramping up its sustainability efforts by launching a category underneath its Clean at Sephora program called Clean + Planet Positive. The category currently contains 18 brands—Caudalie, Farmacy, Biossance, Youth to the People, Sephora Collection, Tata Harper, Selfless by Hyram, REN, Herbivore, Alpyn Beauty, The 7 Virtues, Prima, Maison Louis Marie, Susteau, Saie, Athr Beauty, Ellis Brooklyn and Briogeo—but the number of brands could increase as more adhere to its requirements.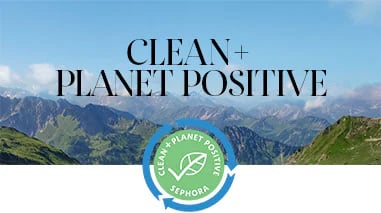 Image source: Sephora
To obtain a Clean + Planet Positive seal, brands must meet guidelines in four areas: climate commitment, sustainable sourcing, responsible packaging and environmental giving. To show their climate commitment, brands have to have carbon-neutral operations, greenhouse gas emissions reductions or offices fully powered by renewable energy. For sustainable sourcing, they must avoid microplastics, and use eco-conscious mica and palm oil. There can be no single-use items, and brands have to select packaging with recyclability in mind. Specifically, at least 50% of the packaging of a brand's core assortment has to incorporate a minimum of 30% post-consumer recycled content (PCR). Brands must allot 1% of their profits to environmental causes.
Kailey Bradt, founder and CEO of Susteau, one of two haircare brands in the Clean + Planet Positive category, lauds Sephora for taking the guesswork out of shopping for consumers wanting to make better choices for the earth. She says the sustainability initiative "is truly unique and setting a new standard for the industry. It will help get brands like us who put a lot into doing the right thing into the spotlight and validate the work we have done." She mentions pumps are a big reason it's difficult for haircare brands to gain the Clean + Planet Positive seal. They're hard to recycle, but Susteau's packaging made from 95% recycled ocean-bound plastic doesn't have them.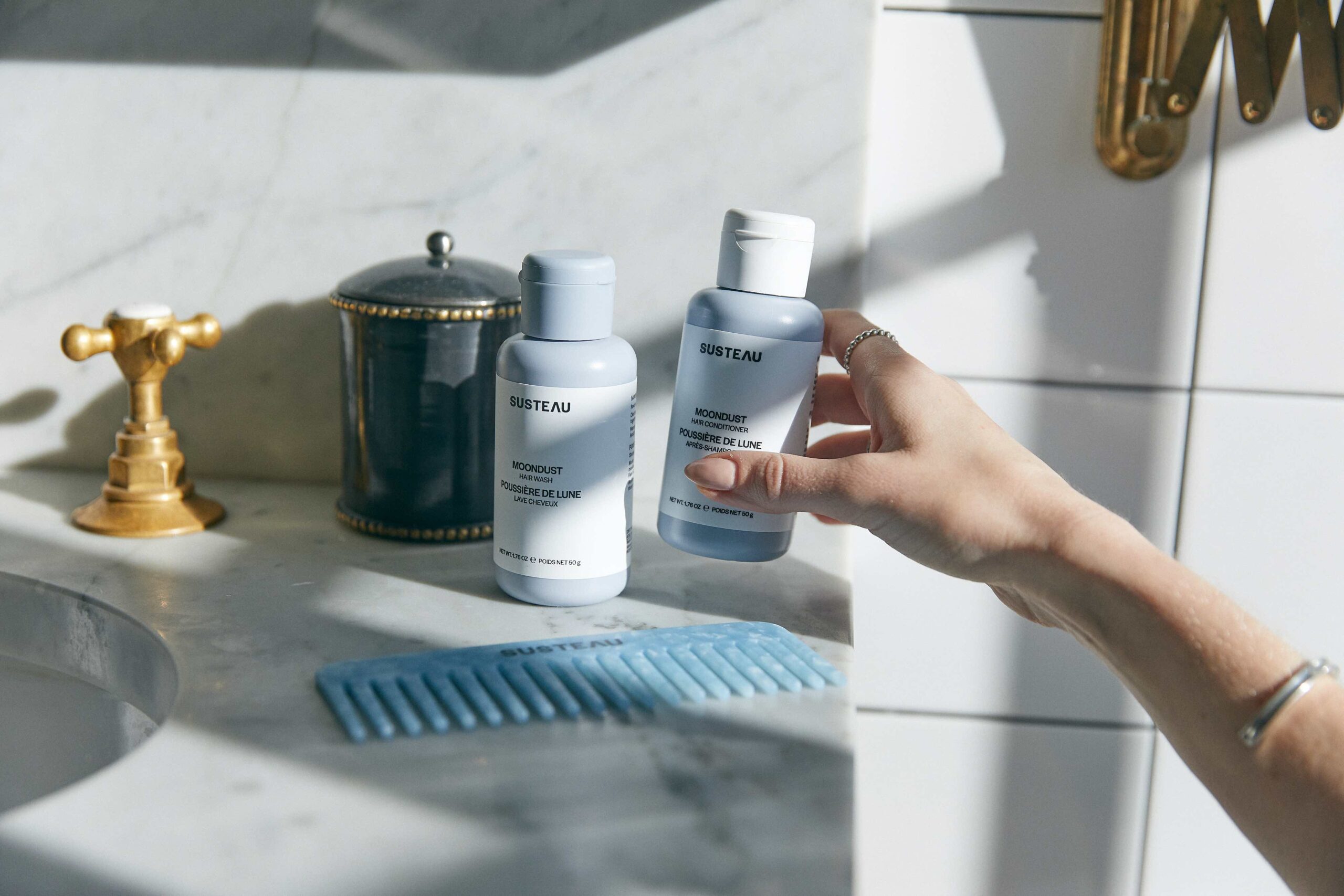 Susteau and makeup brand Athr Beauty didn't have to make adjustments to comply with the Clean + Planet Positive standards. Tiila Abbitt, founder of Athr Beauty, says, "Understanding what a brand's ingredients are, the environmental impact they produce, especially regarding packaging, and being able to give back is something ATHR Beauty has always stood for and can always get behind. These transparency conversations are a must if the industry is to change, and I'm so happy to have Athr Beauty be a part of Sephora's new guidelines leading the way."
The Clean at Sephora program is constantly evolving, and beauty brands and providers that service them are being advised that its prohibitions could be stricter in 2022. Krupa Koestline, a clean beauty formulator and founder of KKT Consultants, commends Sephora's sustainability push, but says, "I would like to know how Sephora is enforcing the standards." Despite the remaining question, Koestline stresses, "A lot of retailer-based 'clean' certifications are only ingredient-focused, so it is good to see that Sephora is looking beyond just the ingredient list and focusing on climate commitments from brands."
As the concept of clean beauty broadens, retailers such as Credo, Beauty Heroes, Ulta Beauty and Grove Collaborative have implemented sustainability measures. As of June, Credo banished single-use sheet masks, makeup wipes, treatment pads and sample sachets. In 2023, it's mandating that packaging be at least 50% constructed from recycled content. It's also encouraging lifecycle analyses, refillable formats and disposal instructions. Beauty Heroes has barred single-use samples as well. Grove Collaborative has pledged to limit its assortment to products that are completely free of plastic by 2025.
"It will help get brands like us who put a lot into doing the right thing into the spotlight."
In its Conscious Beauty program, Ulta Beauty asserts that brands can't be deemed to have sustainable packaging unless 50% or more of their packaging is from recycled or bio-sourced materials or is recyclable or refillable. The publication Glossy points out that, since 2019, Sephora has been actively attempting to moderate its environmental footprint by relying on renewable energy, diverting waste from landfills, and urging efficient store and packaging design.
As a next step in its sustainability program, Bradt recommends Sephora support product lifecycle assessments. The assessments would allow consumers to compare products and their effects on the environment. "If Sephora partnered with Novi to really be able to get something going that brands could use so consumers could really see apples to apples the impact of their products, I would like to see that," she says.
Novi is a supply chain transparency platform that Sephora teamed up with to help develop its Clean at Sephora program introduced in 2018. The program kicked off with 50 brands and a list of 13 restricted ingredient groups. It's since grown to have 90 brands and 50 restricted ingredient groups.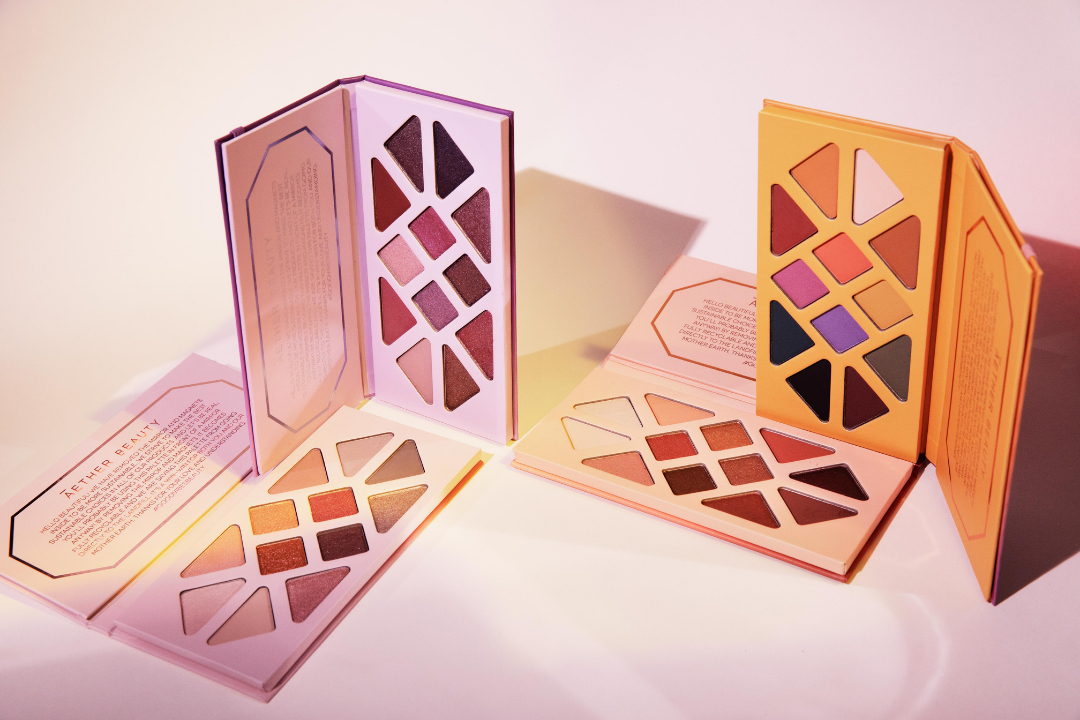 The latest ingredients added to Sephora's clean beauty restricted list are octinoxate, per- and polyfluoroalkyl substances (PFAS), nitromusks and polycyclic musks. PFAS have been in the news recently as a result of a University of Notre Dame study that analyzed over 200 beauty products, including lipstick, mascara and foundation, and found almost half contained PFAS.
Nicole Acevedo, founder and CEO of clean and sustainable beauty consultancy Elavo Mundi Solutions, says Sephora's heightened clean beauty ingredient restrictions are a "smart move on their part as these are categories of ingredients that all have known or likely adverse impacts on human health and/or the environment, and they are also already prohibited by Credo Beauty. There is also regulatory pressure for several of these chemical groups (i.e., PFAS) currently in the works at both state and federal level, so the pressure is strong to remove them."
Angella Sprauve, a cosmetic chemist and clean beauty product developer, recommends brands dig deep into their ingredient lists to ensure there are no PFAS in their formulas and test their products for them. She says, "Brands have to be very diligent with their suppliers and get as much documentation as possible from their suppliers because there are certain ingredients where they can be found."
Not a fan of retailer bans on PFAS, Jen Novakovich, a formulation chemist and founder of science communication platform The Eco Well, explains in an Instagram post that PFAS are "all around us." She notes they're generally not intentionally placed in beauty products. Novakovich elaborates, "Given how widespread PFAS are, if you test products (cosmetic or otherwise), and you look, you're probably going to find them." Ultimately, she concludes, "Based on the information we have, your cosmetics are safe."
---
Source: https://www.beautyindependent.com/sephora-updates-clean-beauty-program-incorporate-sustainability-add-restricted-ingredients/