Taste the nostalgia with our Pantone's Color of The Year "Classic Blue" inspired flavors
by Lebermuth, on Apr 02, 2020
Classic Blue is Pantone's 2020 Color of the Year, embracing the "reminiscent" of the night sky at dusk. "It's a color that anticipates what's going to happen next," said Laurie Pressman, the vice president of the Pantone Color Institute, which selects the Color of the Year.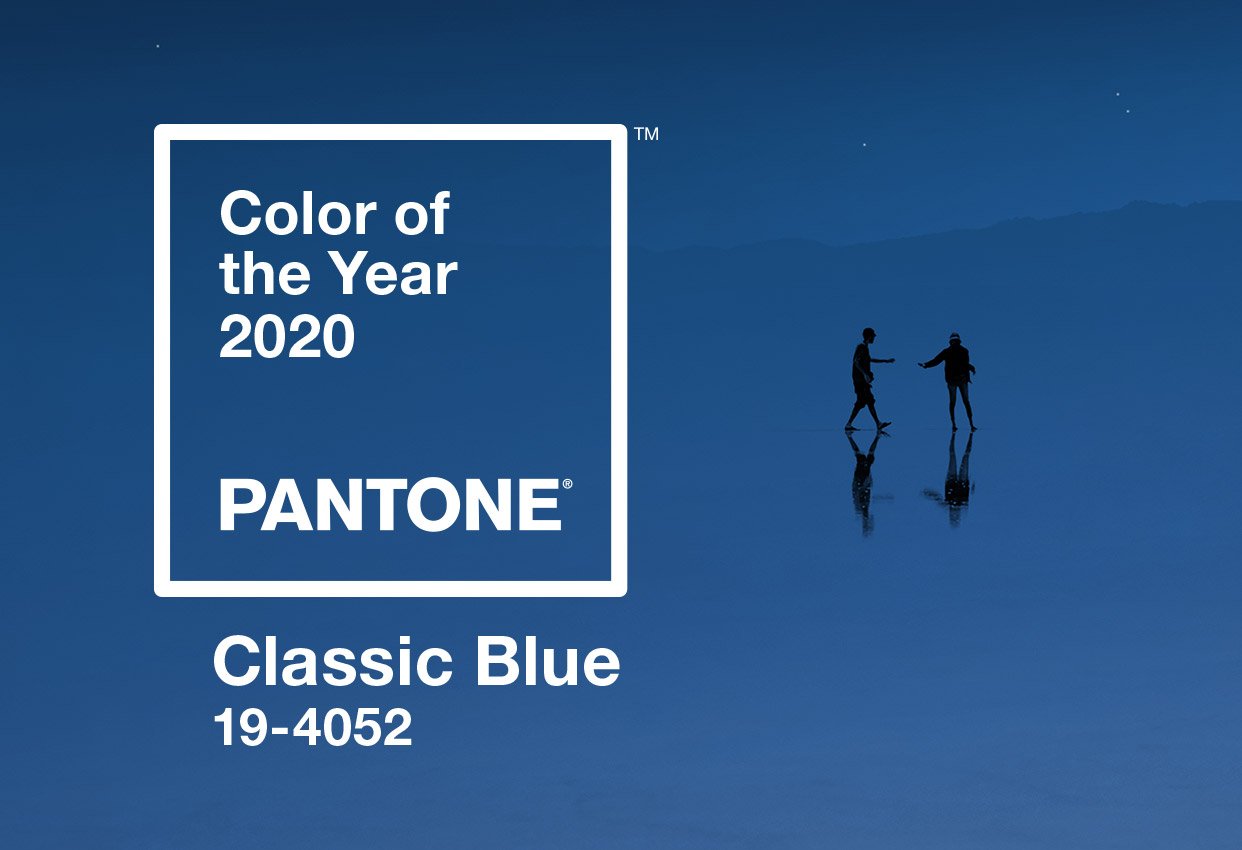 Source: Pantone.com
With the release of the latest COY, many in the food industry are looking for potential food applications to incorporate the yearly trend. After all, "90% of shoppers decide whether or not to buy a product solely based on color and perceived taste," says Food Dive.
Kroger identifies in their Top 5 Trends for 2020 that consumers today look to bring back their childhood memories from their grocery store shelves with the food & flavors they consume.
Taste the nostalgia with our Classic Blue inspired flavors formulated for applications in CBD, lip balm, oral care, hard & soft candy, chewing gum, and sports nutrition.
FLAVOR TRENDS
BLUEBERRY COBBLER: Creamy vanilla sweetness married to a crisp burst of tart

blueberry, topped off with a rich, buttery crust creates an ooey-gooey flavor, no oven required.
ELDERBERRY: The tangy splash of complex berries with sweet, yet earthy

undertones, creates a rich jam-like flavor that's great for every application.
COTTON CANDY: There's nothing else quite like this quintessential ballpark favorite.

Experience the deliciously fruity and sweet rainbow of flavor that can only be found in "just-spun" cotton candy.
BLUE RASPBERRY: Celebrate the classic, sweet meets tart berry flavor that has been

turning tongues a memorable shade of blue since childhood.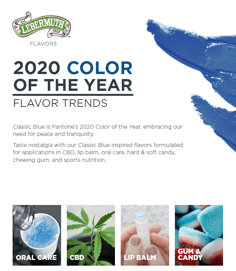 ---
THE LEBERMUTH DIFFERENCE
We have spent over 111 years creating our legacy in Essential Oils, the building blocks of our Flavors. Our flavor chemist uniquely balances technical knowledge and creative essence to develop custom powder and liquid flavors for each client.
We create specialty flavors covering the market from organic compliant to natural to artificial. We partner with you to learn your needs, goals, and challenges to develop a flavor that achieves your brand's success.
We look forward to partnering with you to achieve your brand success.
---
Sources:
https://www.fooddive.com/news/natural-food-color-trends/435907/
https://www.pantone.com/color-intelligence/color-of-the-year/color-of-the-year-2020
https://www.cnn.com/style/article/pantone-color-classic-blue-2020/index.html
https://www.prnewswire.com/news-releases/kroger-shares-fresh-food-trends-for-2020-and-launches-noshtalgia-podcast-300992065.html