Elevate your products flavor with Powdered Flavors
by Lebermuth, on Jul 09, 2019
WHAT ARE POWDER FLAVORS?
Powder flavors have been around for decades and are used to flavor a wide range of product types. From beverages to medication applications, powder flavors help to add to, reduce, and mask undesirable tastes.
They are created with either a plating or spray drying process and can be used in beverages, nutrition, medicine, confectionary, and most recently, similar applications with CBD or hemp extract.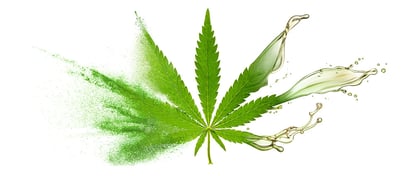 BEVERAGE APPLICATIONS
As the market for sports nutrition continues to grow, so does the need to mask or reduce the familiar and unpleasant "chalk"-like taste associated with protein shakes, energy drinks, and electrolyte infused water.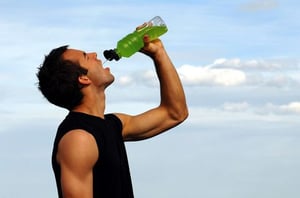 Most Popular Sports Drink Flavors: Some of the most popular—or more common— are chocolate, vanilla, and strawberry. Mint chocolate and tropical flavors are also gaining popularity.
Powder flavors are highly popular in drink mixes or stick packs. These products are favored with the convenience and ease of pouring a powder flavor into either a small glass or large container of water to enhance the somewhat plain taste, or to mask any flavor whatsoever.
Most Popular Beverage Flavors: Beverage flavors that have gained popularity in 2019 include fruity and tropical (berry, citrus, apple), sweet and nostalgic (orange, strawberry, floral), and earthy (mint, herbal).
CONFECTIONERY APPLICATIONS
Childhood favorites like cotton candy, powder sticks and chewing gum products can use powder flavorings. Other product applications include tableted or pressed candies, pudding mixes, types of cereal, gummy-type candy, hard candies, as well as baking products like cake mixes and frosting recipes.
Most Popular Flavors: The confectionery application field is growing and becoming bolder each year by taking our taste buds to places we have never been before, or revisiting childhood nostalgia with old favorites. Recently, along with the sweet and fruity taste consumers love already, candy has expanded to "sensory appeal" with flavors like bolder sours, energy-infused coffee, CBD and vitamins.
Along with these sugary innovations, the classic flavors we all know and love still reign on top in popularity. These flavors include, grape, orange, lime, lemon, cherry, strawberry, and pineapple.
HEALTH & WELLNESS APPLICATIONS
Medicines like oral capsules or liquid cough syrups tend to have an undesirable taste depending on the formula. Adding powder flavors can help mask the taste of health and wellness without taking away the benefits.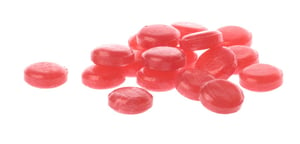 Most Popular Flavors:
Vanilla can be used to coat oral tablets
Certain chewable medicines use cherry, berry or tropical flavors.
Cough medicines use cherry, berry, orange, and grape.
LEBERMUTH'S TOP 12 POWDER-FUL FLAVORS
Berry
Cherry
Chocolate
Floral
Green Apple
Lemon
Lime
Mint
Orange
Pineapple
Strawberry
Vanilla
WHY LEBERMUTH?
The Lebermuth Company has your taste buds covered.
We have spent over 110 years creating our legacy in Essential Oils, the building blocks of our Flavors. Our flavor chemist uniquely balances technical knowledge and creative essence to develop custom powder and liquid flavors for each client.
Since 1908, The Lebermuth Company has been a leader in the Essential Oil, Fragrance, and Flavor industries. We create specialty flavors covering the market from organic compliant to natural to artificial.
We look forward to partnering with you to achieve your brand success.
Sources: For beverage trends: https://flavorman.com/2019-flavor-trends