Distilleries are helping the hand sanitizer shortage, do you have what you need?
by Lebermuth, on Mar 30, 2020
Who thought we wouldn't be able to produce enough hand sanitizer?! Many distilleries are stepping in to help utilizing their own equipment for production of hand sanitizer. They can't be thanked enough for coming together in a time of need.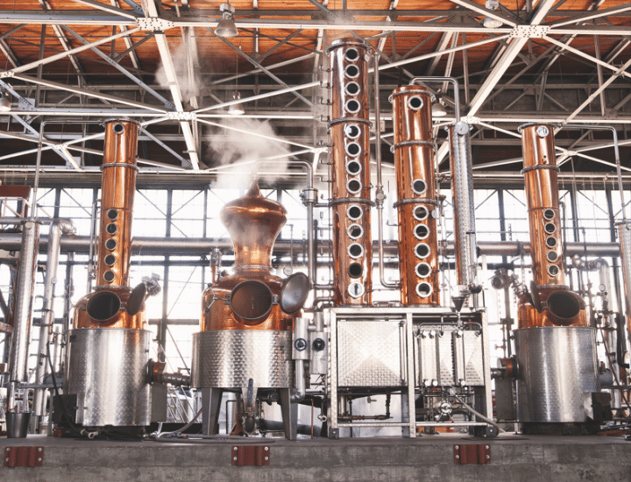 Source: Market Watch Mag

With our legacy in distillation, essential oils and ingredients, we wanted to help with some general guidance for those who may need it. Here are some resources that may help distillers' efforts producing hand sanitizer and avoiding the alcohol tax via the use of denaturants.
Formula guidance for the manufacture of hand sanitizer: TTB is authorizing the manufacture of hand sanitizer products consistent with World Health Organization (WHO) guidance LINK HERE
US government list of essential oil & terpenes denaturants LINK HERE
Recommended denaturant options VIEW MORE EXTENSIVE LIST

93-0138-22 Denaturant Blend
95-5011-05 Denaturant Blend, All Natural
91-1054-16 Denaturant Blend II, All Natural
50-4060-01 Alpha Terpineol
50-6015-11 Anise Oil, NF
50-3500-21 Camphor, U.S.P.
50-6085-02 Citronella, Natural
50-4335-01 Ethyl Acetate
50-6107-01 Eucalyptol, N.F.
50-6105-02 Eucalyptus Oil, N.F.
50-6155-04 Lavender Oil, N.F.
50-3510-01 Menthol U.S.P.
50-4566-01 Methyl Salicylate
70-9162-23 Peppermint Oil, N.F.
50-6250-11 Spearmint Oil N.F.
50-3530-01 Thymol, N.F.

Offering a comprehensive array of essential oils, natural blends, and phthalate-free fragrances that work well for hand sanitizer products

50-6200-01 Orange Sweet Oil
50-6155-04 Lavender Bulgarian Oil
50-6270-01 Tea Tree Australian Oil
91-1053-57 Herbal Citrus EO Blend
91-1053-72 Fresh Tea Tree EO Blend
95-5010-83 Juniper Bergamot EO Blend
90-2645-01 Rosemary Mint Fragrance
90-3028-16 Citrus Grove Fragrance
93-0129-54 Gin Martini Fragrance
95-5004-22 Mint Mojito Natural Blend

Download a more extensive list of essential oils, blends and fragrances and fragrances LINK HERE
We will ensure IFRA guidelines are met and you can download your regulatory documents right from our portal LINK HERE
Lebermuth would like to step up as well and support the distilleries who are joining the cause. We are a family owned and operated company that has been in business since 1908 specializing in essential oils, ingredients, fragrances, flavor and distillation. We have an understanding and the knowledge regarding the denaturants, essential oils, and terpenes it takes to scale production safely and economically. We are SQF certified, IFRA complaint and have in-house regulatory and R&D teams.
Thank you again for coming together.
Disclaimer: This list is intended for manufactures that are exempt and can temporarily produce hand sanitizer. The suggested use of these items/ingredients is not intended to diagnose, treat, cure, or prevent any disease or illness.