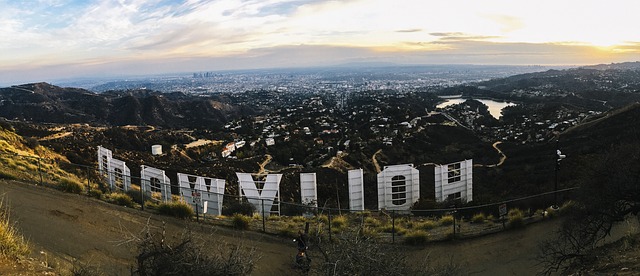 David Lynch, Spike Jonze, Baz Luhrmann, Martin Scorsese, Luc Besson, and Wes Anderson are names you associate with big Hollywood and indie films. The Elephant Man, Her, Moulin Rouge, The Wolf of Wall Street, Lucy, and The Royal Tenenbaums are a handful of movies these Hollywood powerhouses directed.
What they all have in common is the fragrance industry. Today, it's not just the involvement of celebrities attaching their names to a perfume that creates buzz, it's a slick film introducing it on YouTube that creates its branding mark. Who better to turn to to make a big splash online but a Hollywood director?
The Internet is a game changer.
"The internet has beyond a doubt transformed perfumery — as it has everything else," says Roja Dove, a fragrance specialist, historian and perfumer. "(Such films) have the potential to spread like wildfire."
But this new form of evoking the essence of a perfume brand is far from being a medium that started in recent years.
Filmmaking for the internet is a new endeavor for the perfume industry, but fragrance films have been made for decades.
Chanel's artistic director, Jacques Helleu, invented the medium in 1979, by enlisting an up-and-coming pre-'Blade Runner' Ridley Scott to direct "The Swimming Pool," a television commercial for Chanel No. 5.
Giorgio Armani enlisted Martin Scorsese in 1986 to direct a short, arty love story to promote Armani Pour Homme. Calvin Klein and Yves Saint Laurent worked with David Lynch in 1988 for Obsession and in 1992 for Opium, respectively.
The advertising approach giving directors their personal influence and artistic control for a fragrance brand's marketing through these short films remained uncommon and more of a niche effort to make artistic statements.
However, today's consumers have different demands as we live in the era that allows us to consume digital media at our fingertips. These times are prompting brands to look beyond "mere" fashion photographers, Steven Meisel, Mario Testino, and Annie Leibovitz, to Hollywood and the indie film world for directors admired by millennial customers, the fragrance industry's target market.
"Perfume videos launched online definitely lead to online sales," said Alexandre Choueiri, the president of international designer collections at L'Oréal USA.
Case in point, YSL Black Opium was the star of a short film by Harmony Korine that went live on YSLBeauty.com and Sephora.com in February 2015. Chouieiri says, "The 30 milliliter was the No. 1 seller at Sephora in the first week of the launch."
TV spots are not going anywhere though. They're still important for big brands. While the market demands personalized stories, brands often release several variations of their films to appeal to different customers. "Launching the traditional 30- to 45-second TV spot is still very important for big brands," Choueiri says.
Anna-Marie Solowij, a journalist, consultant, and co-founder of the Beauty Mart retailing website says, "It is not just about putting an ad on TV — like that customary pre-Christmas television slot. Social media is the platform for this new brand of visual communication. The creativity has to go live online and on YouTube when it launches."
More examples of Hollywood and indie directors putting their take on fragrance brands are the recent musical comedy from Spike Jonze featuring Margaret Qualley, "My Mutant Brain," which promoted Kenzo World in August 2016, and Baz Luhrmann's "The One That I Want," a 2014 romantic drama for Chanel No. 5 featuring Gisele Bündchen, Michiel Huisman, and Lo-Fang.
The vibe of a scent comes to life in the 2012 film Johan Renck for Givenchy Very Irrésistible Electric Rose. The bottle doesn't make an appearance. Instead, the ad features Liv Tyler in a three-minute music video covering the INXS classic, "I Need You Tonight." Amanda Seyfried is the new face of the perfume. Both hers and Tyler's ads have downloadable soundtracks.
Prada Candy L'Eau used a short film series directed by Wes Anderson and Roman Coppola. Their film charted the antics of Candy, a self-involved Parisian played by Léa Seydoux. The series showcases a meeting, the one-week mark, and the one-month mark of the meeting. The short film is a riff on François Truffaut's 1962 film "Jules et Jim."
Even if people are not interested in beauty or fragrance, having a well-known director at the helm of a perfume film can pique interest.
Emily Dougherty, the beauty director at American Elle, says, "Name directors can push a perfume film way beyond the beauty industry and trigger a level of curiosity which prompts someone, who is not particularly interested in beauty, or fragrance, to want to know more about the scent."
The next time you see a perfume film on TV or on the Internet, it just might be directed by a famous name in Hollywood.