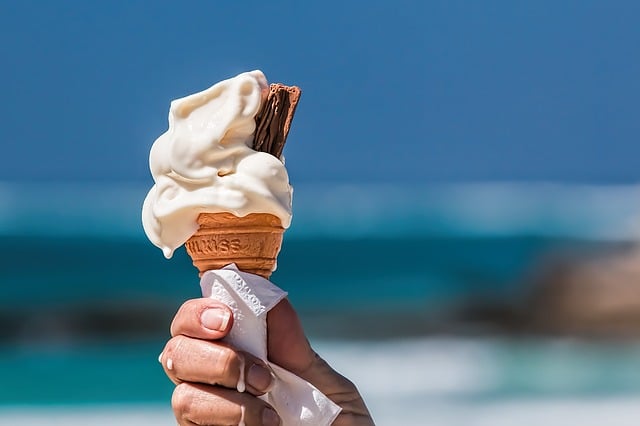 In a simpler time, ordering ice cream meant selecting from three distinct flavors. Chocolate. Vanilla. Strawberry. That's it! Now, selections have evolved to become an experience that keeps taste buds entertained with innovative flavors. Now is a time of flavor exploration and consumers are in the driver's seat.
Millennials living in urban communities are embracing deep brown liquors, like whiskey and bourbon. This is a newer trend as the previous generation prefers wine and beer. Aware of this shift in preferences, Ben & Jerry's has adapted their ice cream selections. A new flavor named Urban Bourbon features a bourbon caramel swirl, fudge flakes and burnt caramel ice cream with almonds! The bourbon caramel swirl and burnt caramel ice cream complements the smokey and woody notes of whiskey.
Millennials are influencing a more popular brown beverage, COFFEE. With coffee being the second most consumed beverage in the world, water being the first, it's no surprise that more coffee inspired flavors are being introduced to the market. Market research shows that refrigerated, ready-to-drink coffee, or cold brew, is a popular and fast growing beverage category. As expected, Starbucks has started selling ice cream in select stores to allow ice cream based affogatos and cold-brew floats. An affogato means "drowned" in Italian likely describing how vanilla ice cream is drowned in hot espresso. Floats include vanilla ice cream with nitro coffee (featuring tiny nitro bubbles) making it the grown-up version of the classic root beer float.
As ice cream flavors are going through a taste revolution, the ever popular chocolate stays relevant by taking on new forms. Instead of being the dominating flavor or ice cream base, chocolate has become more of an inclusion. This inclusion creates an indulgent experience as it offers layers of texture and a variety of flavors in each bite. For example, truffles are trending in gourmet bakeries and have even become mainstream. In response, Ben & Jerry's introduced its new flavor, Truffle Kerfuffle. This delicious creation features a vanilla ice cream base, fudge chips, roasted pecans and a salted chocolate ganache swirl.
Häagen-Dazs introduced a line of decadent ice cream creations simply named Trio. These flavors weave together two ice cream flavors with a third layer of Belgian chocolate, hence trio or three. While all of the flavors have experienced positive customer feedback, the flavor Coffee Vanilla Chocolate elicited significant praise. This flavor features their classic coffee ice cream, vanilla ice cream and a Belgian chocolate crunch. One customer review stated, "One of the best flavors ever! I LOVE this Trio flavor. The vanilla, coffee and Belgian chocolate combination is perfect, decadent and addicting. Literally the three best flavors all in one - you can't get better than that! Häagen-Dazs has hit it out of the park with this one and I hope they continue the Trio collection for a long time coming :)"
We are in the era of an ice cream flavor renaissance. Next time you're in your neighborhood grocery store, let your taste buds take a walk on the wild side and try some of these innovative flavors.
Sources:
http://eastwest.eu/en/opinions/soul-kitchen/coffee-the-second-most-popular-drink-in-the-world
http://www.today.com/food/starbucks-ice-cream-drinks-here-s-where-find-them-t108199
https://www.haagendazs.us/products/trio/
http://www.foodbusinessnews.net/articles/news_home/Supplier-Innovations/2017/03/Pushing_the_boundaries_of_flav.aspx?ID=%7B10EE132A-F6B6-4AB2-B8E0-B5A053C82467%7D